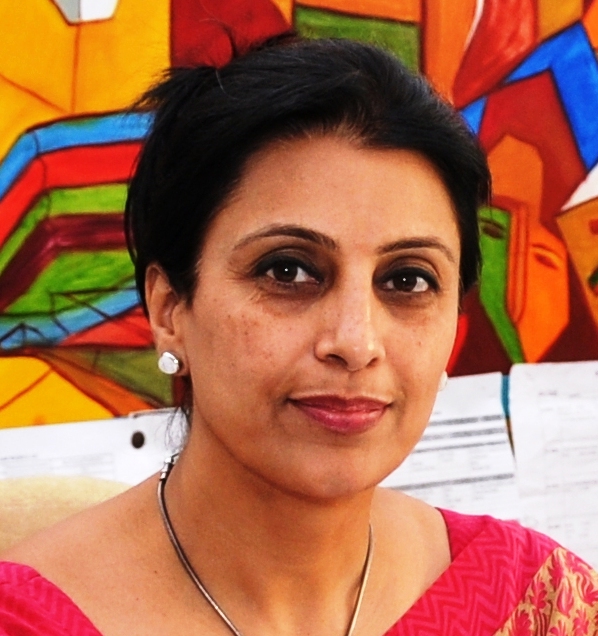 Principal's message
"May we be the recipients of noble thoughts from all over the world"
- Rigveda
With these holy words from our pious scripture, we at Pragyan, have always held our head high when we talk about our school.
The fact that the school not just lays emphasis on academics but works for the holistic development of its students, is evident from the fact that ace photographers, painters, singers also have left the portals of the school after being nurtured by caring and loving hands of the faculty.
We understand that the society is in the state of flux. With the growing needs of the society, our curriculum gets adaptive, ensuring the we are equipped to groom future global citizens, who not only have good knowledge, but also skills to project and propagate the knowledge gathered in the school.
Hence, the school focuses on personality building, giving opportunities to students to face the world, interact, analyse and filter the desirable. It is wonderful to see charged up students in the school grounds and courts, sweating it out to be healthy and robust. We know for sure that students who are good sportspersons will also be great academicians – if they master the art of time management. This is where the inputs of school staff members come into play. The school has earned its name for sports, in the neighborhood.
I totally believe in the mantra that life is very short and childhood is further a very miniscule part of it. What blessings of the almighty, if we can make this phase of childhood happy, safe and stress free! Thus, no homework or formal exams till Primary classes of the school. In senior classes, when the rigors of routine exams / homework / projects commences, the extended hours of the school assist in reducing the pressure of the kids by reinforcing the taught concepts through class' worksheets or solving Board Exam papers during school hours.
The school is blessed to have a management with the vision of personalized attention for each and every student. Thus, we are able to maintain around 25 students in each section – ensuring better and healthier rapport between the teachers and the taught.
With its dedicated faculty, Pragyan is not just a name, but a spirit – a will to strive and achieve.